We dream of being able to go to distant stars and galaxies, but how close are to being able to achieve this goal? Sadly, not anywhere as near as we'd like to think.
History
When man set foot on the moon, we all thought it was just a matter of short time before we would travel to Mars and even other star systems. However, it seems as we have to wait a long time before mankind is to travel beyond our own solar system.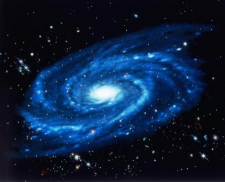 So what's so hard with achieving faster than light travel? Actually, scientists aren't even entirely positive that it's physically possible, and if it is possible, the technology and amount of energy that is required is beyond our current reach.
If you ever wanted to know if scientist are even spending time on this matter, and how far we've come, you should read this interesting article on Nasa.
"Warp Drives", "Hyperspace Drives", or any other term for Faster-than-light travel is at the level of speculation, with some facets edging into the realm of science. We are at the point where we know what we do know and know what we don't, but do not know for sure if faster than light travel is possible."
- Quote from Nasa article
Conclusion
And there you have the reason for this article ending up in the scifi section, simply because the knowledge is far from sufficient when it comes to realizing this dream. We can only hope a breakthrough happens within our lifespan, but the odds are, sad to say, against us.
Source
Read the full article here.
Dream on.