Two years after the final mission of Endeavour and the ending of the space shuttle era, the intrument called "Alphamagnetic Spectrometer" may have something to tell us.
AMS-02, The Alphamagnetic Spectrometer Findings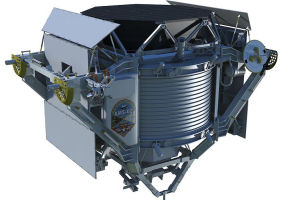 The instrument which was installed on the International Space Station or IIS in short has found traces that may indicate the presence of dark matter. You can read more about the Alphamagnetic Spectrometer Here.
If the findings are evaluated and it turns out to be true it is huge step forward in understanding our universe.
Scientists have long suspected and accepted the idea of Dark Matter but so far no solid evidence has been found.
Nasas announcement of Dark Matter
April 3:rd 2013 was the date when Nasa announced that the AMS-02 have found hints of what might be Dark Matter.
Antimatter, Matter and Dark Matter
Matter is made of the ordinary particles that we are used to. Antimatter is the same, but its particles are mirrored in charge and quantum spin.
When Antimatter and ordinary matter meet they release energy proportional to the mass. This energy discharge is the only one without loss that we know of.
13.8 Billion years ago, at the moment of Big Bang. Both Matter and Antimatter were released, but this poses a problem. Why wasn't there a total Matter - Antimatter annihilation at the moment of Big Bang? - Because, probably Dark Matter separated the two.